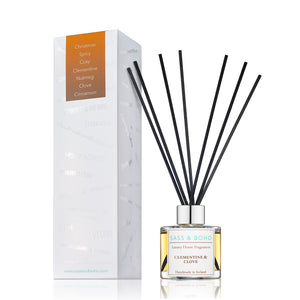 Clementine & Clove
A Christmas Classic!.  
Our Stunning Clementine & Clove fragrance embodies the timeless magic of Christmas. Immerse yourself in the cozy embrace of the season with this enchanting blend of nutmeg, cinnamon, and clove, complemented by the comforting crackle of burning firewood and juicy note of clementine.  Set the scene for festive gatherings or simply indulge in the warmth and nostalgia of the season.
100mls
Vegan & cruety free.